The United Kingdom is a hotspot destination offering the ideal environment for travelers who would love to explore England, Wales, Northern Ireland, and Scotland. Every year thousands of people visit the United Kingdom for different purposes such as leisure, business (attend meetings), study, and other reasons.
The UK operates its own visa policy where individuals must need permission from the government to visit or stay in the country. However, many countries are permitted to visit the UK without obtaining a visa.
Depending on the visa type, the applicant needs to fill out a specific visa application form, pay fees, and book appointments for submitting biometric details.
The visa applicant can now digitally track UK visa using GWF number, reference number, and passport number online for free.
If you want to track UK visa status using GWF number, you're in the right place.
In this guide, you'll learn how to track UK visa application status using GWF number online in India.
Sound's good? Let's get started.
How to Track UK Visa Status Using GWF Number
Go to the UK Visa Tracking website from your Android or iPhone device.
Click on the TrackDart and select the Ref No option.
Next, enter some part of the GWF Number. For Example: If your GWF number is GWF047311646, then enter only 473116 (Remove GWF0 & last two digits).
After that, tap on the go button as shown in the below image.
That's it, you will see the current status of your UK visa application.
How to Track UK Visa Status via Government Website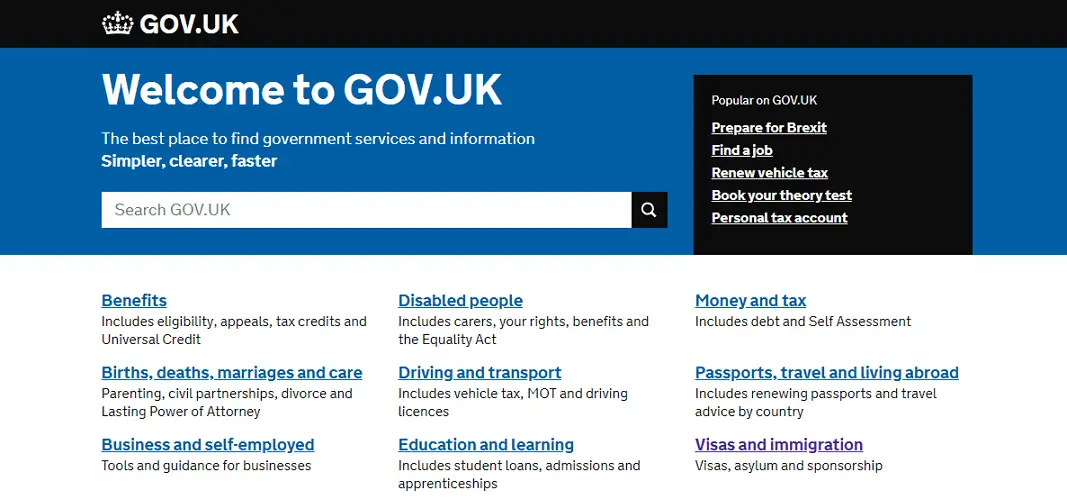 Select the Visas and immigration and click on the What you need to do.
Inside the To manage your application section tap on the contact UK visas and Immigration about your application.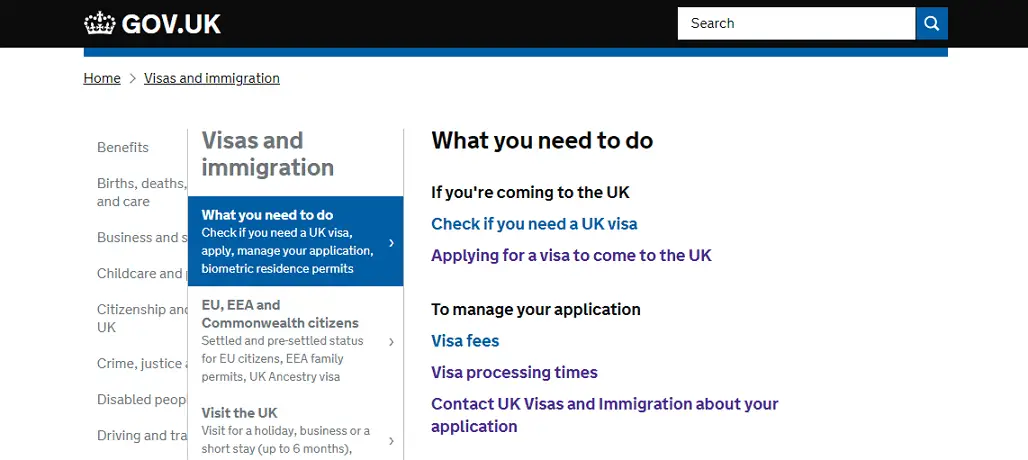 Choose the option where are you applying from. Like Outside the UK or Inside the UK.

You can contact the customer support team in different languages.
Choose your preferred language and tap on the Next button.
Here you will see visa and immigration contact information such as phone number and email id.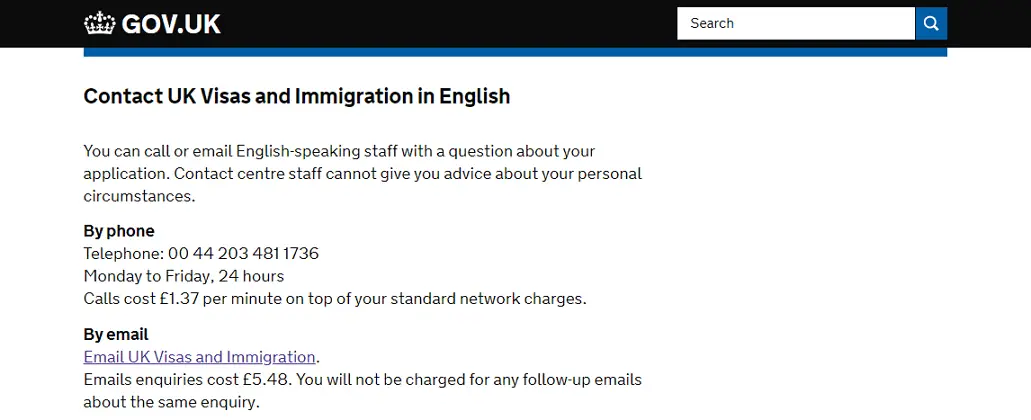 UK Visa Officer Telephone Info:
Phone number: 00 44 203 481 1736
Service availability: Monday to Friday (24 hours)
Charges: It cost 1.37 euro per minute + your standard network charges
Email option:
Email id: Tap on email UK visas and immigration to fill the contact form
Service availability: Monday to Friday (You will get a reply within 2 days)
Charges: It cost 5.48 euro for the first email and follow-up emails on the same inquiry are free
Information to include: Must include full name, GWF number and description of the purpose.
If you are contacting visa and immigration staff through email then you need complete payment through debit or credit card and it will charge once your message is successfully sent.
Also, keep in mind you will get a reply within 48 hours, but if you are in urgent then must use a phone service that is cheap and provide real-time support.
You Might Also Like: